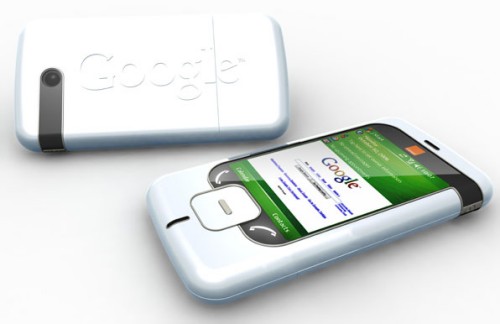 Google has plans to announce the highly rumored "Google Phone" today which is likely going to be an open platform, Linux-based operation system that runs on mobile phones and is catered to Google applications rather than being an actual specific handset. The latest list of speculated partners for providing the phone include Sprint, Motorola, Samsung and NTT DoCoMo although these are just rumored partners as everyone involved with the deal has kept very quiet about it at Google's request. Verizon and AT&T have both had talks with Google but reportedly are still leery of the Google-centric plans.
The new Google Phone system is expected to be Linux based with the open source Java development platform laid on top with tools that Google would "give away" to developers to allow them to openly create applications to run on the G-Phone's platform. The phone has is also being rumored to provide internet access at speeds as fast as you might find on your home computer, but all navigation would be through Google, of course.
For the official plans check back here later this morning as Google's announcement is allegedly scheduled for 8:00 am Pacific time today.
UPDATE: Google will be holding a conference call at 9am Pacific time to discuss Android, which is what Google is calling the "first truly open and comprehensive platform for mobile devices". They will also announce the Open Handset Alliance, consisting of over 30 tech and mobile companies.
Google, Google Phone, Mobile Phones