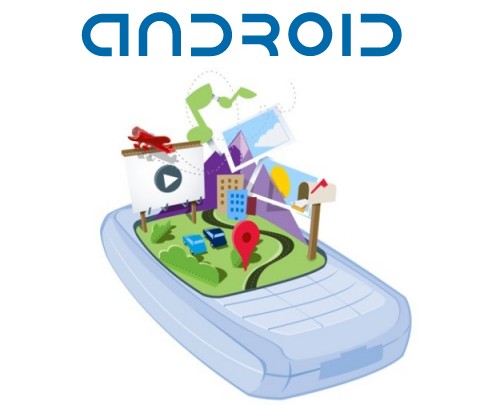 This morning Google had a phone open phone conference and made the much anticipated announcement that they along with 33 other companies are starting the Open Handset Alliance. The first and main project of the newly formed alliance is called Android, an open development platform for mobile handsets. The ultimate goal for Google with this is to overall make a better, more usable phone with more features where consumers will benefit, and of course to show advertisements on it where Google will also benefit.
Eric Schmidt was present on the call leading things off, with a number of other captains of industry including Paul Jacobs of Qualcomm, Peter Chou from HTC and Ed Zander from Motorola. The members of the Open Handset Alliance include some big names like Google, HTC, LG, Motorola, Samsung, Sprint, T-Mobile, eBay, Intel, NVIDIA and many others. Some notable big names we're not seeing on the member list are Microsoft, Apple, AT&T and Verizon.
The Android platform is built on Linux and is open source. Companies will be able to develop their own custom applications to run on mobile devices with Android when the SDK is released on November 12. Actually mobile handsets running Android will be released in the second half of next year.
This announcement does sound promising for consumers. An open platform would definitely be cool to where you can get the applications you want or even build your own for your phone. But, what many were really looking for was something a little more "gadgety"; something really cool looking that we could get our hands on. Well it looks like those rumors of a sweet-looking, highly functional Google Phone are not going to die with this announcement.
Gizmodo picked up on an article today from Forbes that Google still has something called the "Dream" phone in the works. The Dream was designed as a prototype, which we had heard rumors of before, to show off to mobile phone makers of what a phone running Android could do. Reportedly the prototype looks similar to the iPhone measuring 3×5 inches, and has some cool touch-screen technology along with a number of productivity and entertainment focused applications. While today's announcement of the Open Handset Alliance and Android aren't quite there it does look like it is bringing us a step closer.
Android, Google, Mobile Phones, Open Handset Alliance, SDK