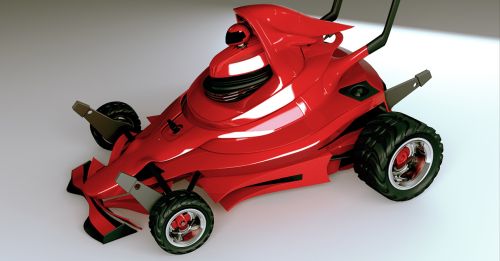 Lawnmowers are one of those manly tools that have not really undergone much change over the years. The reason for this is simple. Depending on how you dress it up, you can either look really cool mowing the lawn with your concept mower, or you can look like a total tool. I think they got it right here.
You have to keep it looking like a powerful object after all. The F1 is obviously inspired by the F1 racer. It's a concept design from Kadeg Boucher. And it's not just a shell put over the engine. They went all out. It features a full race suspension, rear view mirrors, vintage John Player Special-style livery and a steering wheel with an LCD gauge display. I wouldn't be at all surprised to see geeks racing these things in the near future.
It won't make your chores any less painful, but it will add some fun to them and keep the neighbors gawking.