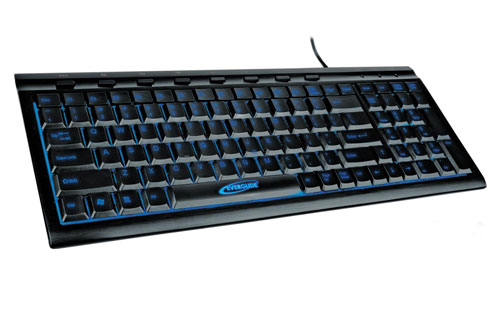 Gaming peripherals developer Everglide is out today with a new gaming keyboard/mouse pad combo which borrows some ideas from Razer. The Everglide DKTBoard is priced at around $70.
The Everglide DKTBoard is a slim, backlit keyboard with a brushed-aluminum chassis. Everglide says it uses a "slim keycap structure" for better key response and tactile feel while gaming. There exists on the keyboard eight one-touch hot keys and the size of this input device is detailed as being 402mm x 148mm x 24mm.
The DKTBoard, which comes in two body color choices, connects via USB and is designed to work with Windows machines. There is no information on specific availability.
DKTBoard, Everglide, keyboard