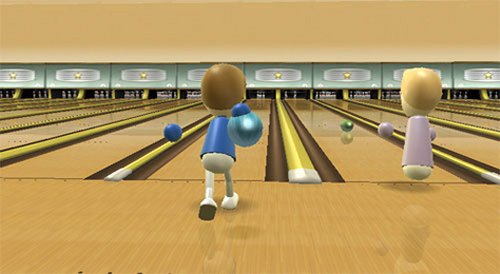 In a strange bit of Nintendo Wii/Mii news is the tale of the soldier serving in Iraq who sent his Wii home to the states just before he was headed home himself. When he got home his friends told him that his wife might have been less then faithful while he was away. His wife claimed she'd only kissed the suspect, a professional bowler, one time.
He might have dismissed it perhaps, but then he visited the Mii channel and saw a Mii that he didn't create. Then he went into the Wii message board and saw the calendar option that showed the many nights his wife's Mii and this other Mii played Wii bowling together. The Pro bowler's Mii bore a striking resemblance to the man. So the husband has now filed for divorce.

First it was wii-motes flying around the room and breaking things. Then it was the elderly getting exercise and playing the Wii. Now oddly enough, the console is cause for divorce. I guess you really can't argue that the Wii is impacting society in some strange ways.
[The register] VIA [UberGizmo]