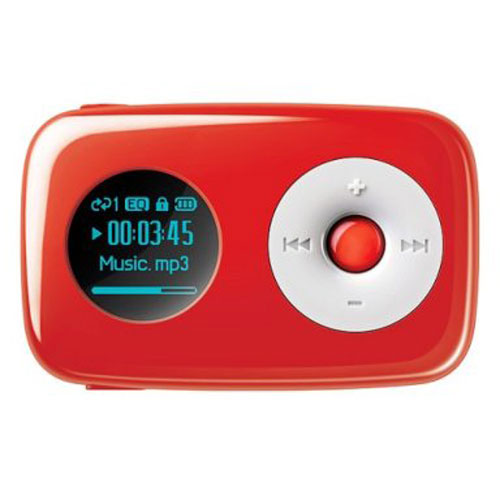 How big of a Target fan are you? Enough to carry around a MP3 player which sports the well known bullseye logo? If so you'll want to get your hands on this new Creative Zen Stone Plus for sale only through the retailer for around $70.
The Creative Zen Stone Plus (Target Edition) has a red body design accented by a white control button. Other than that you've got a pretty standard player here from the Creative family of products – features include 2GB of storage for around 500 songs, MP3/WMA playback and an OLED screen.
Availability on the Creative Zen stone Plus (Target Edition) looks to be now. It's not all that exciting when you consider the plethora of Zen devices already out there but if for some reason you love the Target brand this will be a nice addition to your digital gear belt.
Creative Zen Stone Plus (Target Edition) via Epizenter
Creative, MP3 players, pmp, Zen Stone