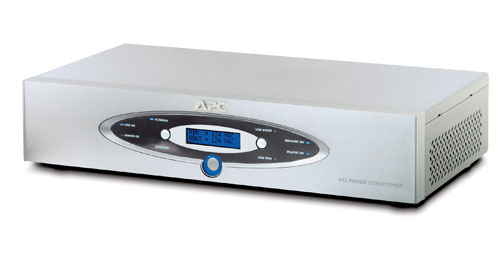 APC is not just about doing back up power solutions for your home or small business network. It also has products in other power related categories such as A/V gear. One of its newest offerings is the APC H15 Power Conditioner, priced at around $450. APC has also released a less expensive model, the H10, at around $350.
The APC H15 Power Conditioner is designed to provide what APC says is full power conditioning, including surge protection, noise filtering, and automatic voltage regulation (AVR). Both the H15 and the H10 have 12 filtered, surge protection outlets, with six of these outlets offering noise filtering for digital devices. The power conditioners also offer two analog, two video, and two high-current filtered outlets for amplifiers, subwoofers and the like.
Other features include additional noise filtering options and, for the H15, a dimmable LCD status display screen. The H15 and H10 are both available now.
A/V, APC, power conditioners