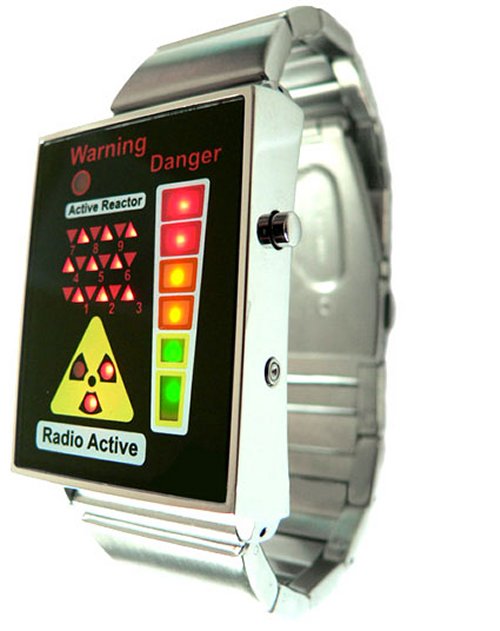 This unique new watch from TokyoFlash is called the Active Reactor. While it might be a bit challenging trying to figure out the time, it puts a little fun into your day. I wouldn't advise showing it off at the airport, lest they believe something is "armed" and attached to your wrist.
It will impress your friends though. And telling time with the interface can be done with a little brain power. Simply add up the various light sequences: 20 plus 10 plus 2 = 32 minutes. The Red Warning light marks 6 hours and the Danger gauge marks the other 6 hours.
Perfect gift to put in your own stocking this Christmas. It will cost you $103.74 and some extra brain cells every time you add up the time.
[SciFi Tech] VIA [Wanting It Bad]