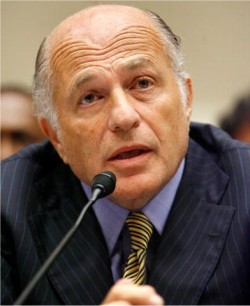 You may remember back in early July when Universal Music Group (UMG) head Doug Morris decided not to renew a 2-year contract with iTunes, and instead provides content month-to-month on an "at will" basis. Reason particulars were not initially cited but generally revolved around how Jobs and iTunes put restrictions on how UMG could market their music.
It sounds like Jobs is far from hearing the last of Morris and Universal Music. According to a report today in BusinessWeek, the company is gearing up to launch an iTunes competing service of their own to be named "Total Music". Morris and company isn't looking into this venture lightly either. Aside from his own company Morris has also convinced BMG Music to join in, and is already having talks with Warner Music Group. Together the three companies music giants would have control of over 70% of all the music sold in the U.S., with Apple iTunes currently holding control of over 70% of the music sold online in the U.S.
The new Total Music service would be looking to hook up with direct iPod competitors as well, such as Microsoft's Zune player, mobile phone carriers and game consoles looking to work themselves into more a part of total home entertainment. The business model in question would allow consumers to purchase a player that's partnered with Total Music and receive a "free" subscription to all the music they could download. We all know of course that nothing is really free, however.
The plan would be that makers of music players, phones or game consoles would integrate the cost of the subscription into the initial cost of the device. A $5 per month subscription, for example, with an average ownership length of 18 months would tack on $90 to your initial purchase. Upon the initial purchase users could download all they want without paying monthly fees.
These plans are still in the works however and would need a number of parties on board before it will take off. In the meantime Morris and BMG are still providing content and making much needed revenues through iTunes despite their competitive plans.