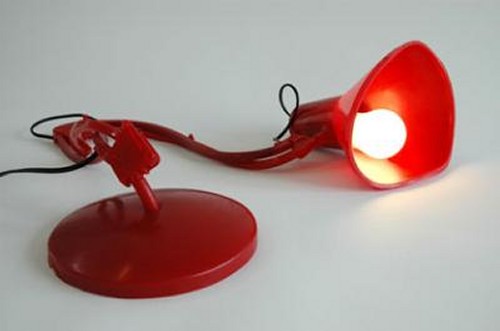 This alternative design of an anglepoise lamp is a real working model displayed recently at the Aram Gallery in London entitled No Angle No Poise. It's made out of rubber instead of the usually stiff metal parts and according to designer Tiago de Oliveira Martins de Fonseca, he was giving the lamp a little respite from its normally rigid lifestyle.
"I thought I could give it a rest from its stiff vigilance," de Oliveira Martins de Fonseca said in an email. "Most anglepoise lamps end up in the same position for months. We barely touch them."
Poor lamps… I love lamp.