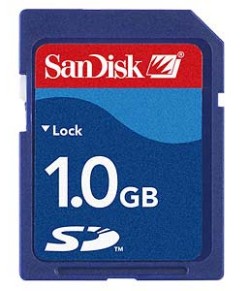 SanDisk on Thursday simultaneously filed 3 lawsuits against 25 different companies including LG for patent infringement on flash memory products. SanDisk is looking for unspecified damages and a permanent injunction and a permanent exclusion order that would keep these manufacturers from importing their products to the U.S.
The companies targeted in the lawsuit are mostly Asian and aside from LG Electronics also include popular names like Kingston Technology, Silicon Motion Technology, Apacer Technology, Imation Corp, Buffalo and PNY Technologies among others. The suit is for the technology that controls the communication between the memory and the device in which the memory is mounted on, such as flash memory cards, thumb drives and players based on flash memory.
If the companies listed in the lawsuits do not agree to to pay license fees to SanDisk in order to use the technology the company will plan to continue to seek legal damages and to ban the companies from shipping products containing the technology to the United States.
"Our goal is to resolve these matters by offering the defendants the opportunity to participate in our patent licensing program," said E. Earle Thompson, SanDisk's chief intellectual property counsel, in a statement.