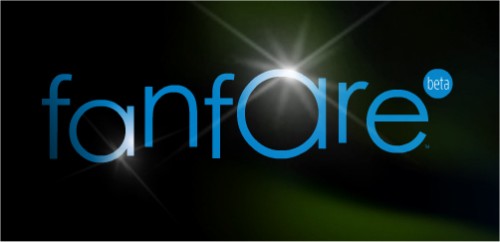 Along with SanDisk's launch of the TakeTV video player today the company also unveiled a beta version of their new online video distribution platform called Fanfare. Fanfare not only works in conjunction with TakeTV to bring digital video content to your TV, the TakeTV device is actually required in order to take advantage of the Fanfare online service.
This beta version is intended for the US audience only at this time and is currently offering around 85 different titles of content from CBS, Jaman.com Inc., Showtime Networks, Smithsonian Networks, The Weather Channel and TV Guide Broadband. Titles currently include CSI, Survivor China, Dexter and Sleeper Cell but are expected to increase as the weeks and months progress, according to SanDisk. The company hopes to soon have thousands of hours of programming available soon, and expects that many current-season TV episodes could even be offered for free, supported by advertisements.
The content downloaded from Fanfare and stored on the TakeTV player of course will have some DRM protection, in this case going by the name of TrustedFlash which was developed by SanDisk to store protected data on flash media. Content can be downloaded to the TakeTV player through a USB connection and then played back through common A/V connections on most televisions.