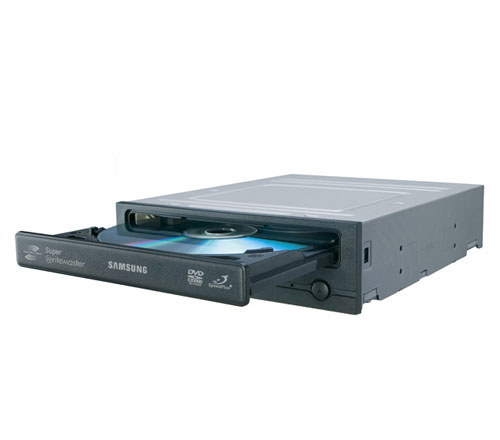 Samsung unveiled today what it is calling the world's fastest DVD burner. The new Samsung Super-WriteMaster SH-S203N is priced at around $80.
The Samsung Super-WriteMaster SH-S203N is an internal DVD burner which offers up 16x dual layer recording and LightScribe technology, which lets you imprint a label or design on the disc. This 20x SATA drive supports all CD/DVD discs, according to Samsung, including DVD-RAM. The company also states this burner offers "a 30-40 percent improvement recording time" compared to other dual layer devices.
Specific recording speeds include 20X DVD±R recording, 12X DVD-RAM recording, 12X DVD-R Dual Layer recording, 8X DVD+RW recording and 6X DVD-RW recording, in addition to the 16x DVD+R dual layer. The SH-S203N is also RoHS compliant for those who want an eco-friendly product. This DVD burner is available now.

Samsung Super-WriteMaster SH-S203N