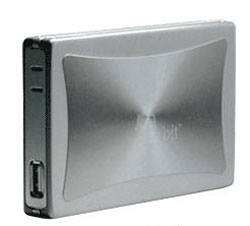 A new PC backup solutions company has surfaced claiming its device takes the complexity out of doing backups of your critical computer data. Rebit is the company name and its offering backup devices in various memory configurations which sport the name of the company.
The Rebit device is designed to attach to your computer through an available USB port. Once attached, Rebit claims, you can forget about worrying over complex backup software and scheduling. The Windows-based product does "complete and continuous backup of not only data, but applications and the entire operating system." If your PC should tank or you need to restore a file or folder you can drag and drop or automatically restore said data from Rebit.
The Rebit Web site shows 80GB and 120GB backup devices currently available. They are priced at around $190 and $220 respectively. Other expected configuration sizes include 320GB and 500GB.