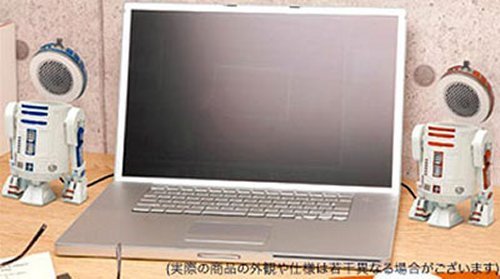 I know, I know. The world doesn't need yet another R2-D2 product right? Wrong. I'm not sure why, but these Star Wars speakers from Taito make the geek in me very happy. Though, I'm not sure why they felt the need to put the speakers just under the head, making it look like R2 is decapitated. Even so, this will go well with the rest of your Star Wars themed life. You know, the bedsheets, posters, action figure dioramas, lunch boxes and that shirt you're wearing.
They stand 4.72″ tall. You get one in blue and one in red, though the color combo seems like an odd choice. You won't even sense that much of a disturbance in the force, paying $40 for this droid pair. Let's face it, this won't get you many dates, but you'll have geek bragging rights among your friends. And if they make a C3P0 version, R2 won't be lonely for long.
Forget what the Stormtrooper said. This IS the droid you're looking for. So make like a Jawa and get yours now.