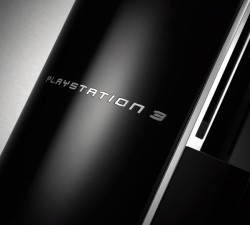 The rumor mill is up and running right away this morning due to rumors that Sony will have a price cut coming soon for the Playstation 3 in the UK. Not only are there rumors on just a price cut but also a whole new 40GB PS3 model, both coming sometime in October.
According to Pocket-lint, "multiple sources" at Sony have confirmed that Sony will be creating a 40GB version of the PS3 for the UK market and it will be retailing for £299, making more direct competition for the Xbox 360. According to the sources they will also be dropping the price of the 60GB model by £56 bringing it to £369. The new 40GB model would feature Blu-ray (making a very competitive Blu-ray player alone) along with Wi-Fi and a SIXAXIS controller, but will be slightly scaled down sans two of four USB ports and a memory card reader.
The folks over at T3 in the UK said they went straight to the source about these rumors and were told that information of the price drops and a new 40GB PS3 are complete rubbish. But, we all now how weird Sony is with rumors and surprises and it sounds like we may find out more on this as soon as tomorrow.