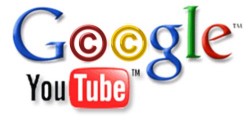 Only yesterday we saw Google bring their YouTube online anti-piracy tool to beta to help combat the illegal posting of copyrighted videos. Today an announcement by a group of technology and media companies suddenly sheds some light on the significance of Google rolling out the service when they did.
A group consisting of Fox, CBS, NBC Universal, Walt Disney, MySpace, Viacom, and Microsoft (note the absence of Google) has announced a copyright protection agreement for rules that they feel a website should abide by when publishing potential copyrighted content. According to the Wall Street Journal, the principles of the agreement are to prevent the any copyright infringing content to be uploaded before it is accessible by the public.
While the YouTube Video Identification tool that Google announced yesterday will identify copyrighted videos and remove it if the owner requests it, the content is still first able to be uploaded and is accessible to the public if only for a short time. If this agreement turns into a true standard it could help websites that adhere to it from becoming victim to lawsuits for copyright infringement. However, sites such as Google that already have a tool in place that does not abide by the standards could have even more trouble fighting infringements in court.

"We appreciate ideas from the various media companies on effective content identification technologies," said YouTube in response. "We're glad that they recognize the need to cooperate on these issues, and we'll keep working with them to refine our industry-leading tools."
The tools Google and YouTube have put in place will likely be helpful for thwarting the posting of illegal content. The design also works very well for Google to give content owners (and Google) a chance to "monetize" the content instead of just dismissing the uploaded videos before viewable but these tools don't sound like they're going to be quite enough for this group.