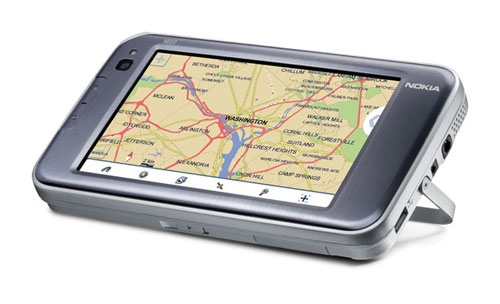 Nokia seems to think there is a growing market for devices whose primary application is Internet access, despite the many product corpses littering the Internet appliance highway dating back year. The mobile manufacturer is taking a shot nonetheless though with its new N810 Internet Tablet, priced at around $480.
The pocket-sized Nokia N810 is Linux based and runs a variety of Internet enabled software. You can connect to the Internet from a wireless hot spot or via your Bluetooth-enabled mobile phone. Once connected you can make Internet calls, check email, watch YouTube videos, etc. There's also a slide-out keyboard to help you type out your URLs and emails.
Other features of the Nokia N810 include an integrated GPS receiver for finding your way around town, a 4.13-inch color display and support for playing back digital audio. This device should find its way to stores in mid-November.
Nokia N810 Internet Tablet Press Release