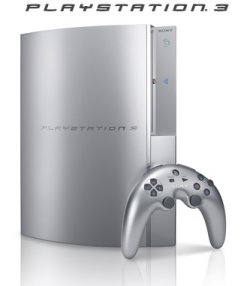 It's official. Stanford University's Folding@home project has been recognized by the Guinness World Records as the most powerful distributed computing network in the world. Utilizing the processing power of more than 670,000 PlayStation 3s Cell processors worldwide the distributed network delivers over one petaflop of power that's being used for Stanford's studies of protein folding and its link to diseases such as Alzheimer's, Parkinson's and certain forms of cancer.
Up to March 15 of this year the program used about 200,000 PCs to data crunch, or about one-quarter of a petaflop of power. PS3s were added after 3/15 which has significantly boosted the computing power of the network. Maybe that's testament to PS3 owners desire to do something good with their expensive next gen system or maybe it's because there's nothing good to play on the machine…oh snap!
"To have Folding@home recognized by Guinness World Records as the most powerful distributed computing network ever is a reflection of the extraordinary worldwide participation by gamers and consumers around the world and for that we are very grateful," said Vijay Pande, Associate Professor of Chemistry at Stanford University and Folding@home project lead. "Without them we would not be able to make the advancements we have made in our studies of several different diseases. But it is clear that none of this would be even remotely possible without the power of PS3, it has increased our research capabilities by leaps and bounds." Hear that PS3 gamers? Stop playing "MotorStorm" and help science march forward!