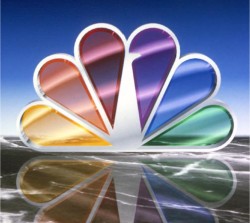 Get ready for the launch of Hulu which is expected to take place as a private beta possibly as soon as next week. NBC, who is in a joint venture with Fox to create the online video download site today pulled its video clips from Google's YouTube site and closed a channel in what was confirmed by an NBC spokesperson as a move to help the launch of Hulu, a new online video site.
Although the new online service doesn't appear to be a video sharing site, it could be seen as a direct competition for YouTube and having NBC pull its content from YouTube only enforces that idea. However NBC insists that the move is not making a stance against Google, but only to lessen the competition when NBC's own new video download site launches. According to a YouTube spokesperson, Google and YouTube were informed about the plans as early as Friday.
NBC apparently has some strong confidence in the adage that "content is king". Along with this move they have also recently pulled their online video content from iTunes in favor of Amazon's Unbox and had announced the launch of their own free download service of television episodes on NBC Direct in hopes that users will follow the videos and not the service that provides it.
via MSNBC