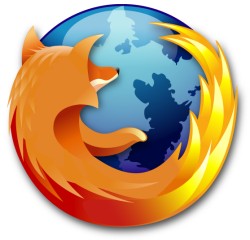 Mozilla has decided to get down to business about developing a mobile browser and have recently hired two developers experienced in mobile Linux-based applications to start building a mobile version of the Firefox browser. The company didn't give any dates on when they thought the new browser would be available and it might be a little early to know what types of phones it would be able to run on, but they did let us know it wouldn't be this year.
We would love to see something in the way of mobile from Firefox soon and hopefully sometime next year. The longer Mozilla takes the stiffer the competition will become and already the company will have challenges getting into mobile devices with Microsoft and Apple. Both of these companies run their own browser on their respective platforms which integrate nicely, but that certainly hasn't stopped Firefox from swaying a chunk of users already with desktop browsers. Here at the 'Brick we currently see over 38% of our readers using a Firefox browser and that percentage continues to rise. Opera Software will be another tough competitor having had a mobile browser in the market for a number of years already, but Mozilla feels there is till room for another and possibly better option.
"People ask us all the time about what Mozilla's going to do about the mobile Web, and I'm very excited to announce that we plan to rock it." wrote Mike Schroepfer, Mozilla's VP of engineering. "…we are serious about bringing the Firefox experience and technology to mobile devices,".
According to Schroepfer Mozilla plans to add mobile devices to the tier-1 core platform set for Mozilla, which is the open source platform Firefox uses with Mozilla2 expected to be released in early 2009. The plan is to bring more functionality to the mobile browser that's more similar to desktop versions, such as bookmarks, history and extensions.
Browsers, Firefox, mobile browsers, Mozilla