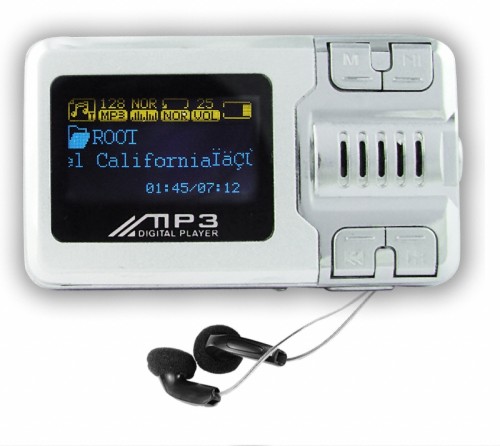 Music players are evolving slowly but surely adding features here or there, miniturizing etc. This particularly small MP3 player has a good feature set for what it is. For musicians, this device would work perfectly as a scratch pad during the writing process with its built in voice recorder to name just one of the interesting features.
The 2 tone LCD is adequate for its purpose and the navigation screen is simple. The player includes a built in speaker for when you'd rather not be wearing headphones, and hosts a 7 mode EQ to adjust the output of your WMA or MP3 files and the WAV files recorded via the built in voice recorder.

The multilanguage capable device additionally includes telephone book and E-Book Reader software and is compatible with Windows, Mac and Linux operating systems via USB 2 connectivity. All in all a pretty good deal for the price which you can expect to be approx. $47 USD retail.