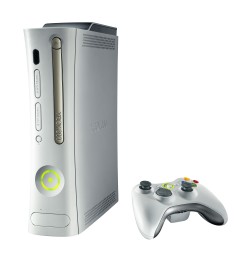 Microsoft is working hard to be competitive with its rivals Sony and Nintendo in Japan's market which has proven so far to be fairly difficult for them. Despite a stellar month in September for US Xbox 360 sales, the company has not faired as well with the Japanese market over the past year in keeping up with the home town's PS3 and Wii game consoles. As the holidays are nearing the company is keeping pace and making moves with its console trying to spur some additional sales with an announced price drop for the Xbox 360 core system and the 20GB bundle.
Starting on November 1 in Japan, the Xbox 360 20GB bundle will start retailing for ¥34,800 ($306) which is a $44 cut from its previous price. The 360 core system will start going for ¥27,800 ($245) which gives it an $18 cut. Microsoft is also putting out a limited Value Pack for the console for ¥34,800 ($306) which comes with Viva Pinata and Forza Motorsport 2 titles but no HDMI cable.
Sony had also recently brought a price cut along with a cheaper 40GB model for its PS3 to Japan and delivered a special ceramic white version of the console exclusively to Japanese customers. Soon after that they brought the same deal to Europe and then the US.
Microsoft says the company has sold 11.6 million Xbox 360 game consoles over the past two years which sounds impressive; however they have reportedly sold less than 500,000 of those in Japan. In addition, prior to the Halo release September reports showed Microsoft selling 8.9 million Xbox 360 units sold in its lifetime compared to 9 million Nintendo Wiis, even with Microsoft having almost a full year of sales prior to Nintendo's launch.