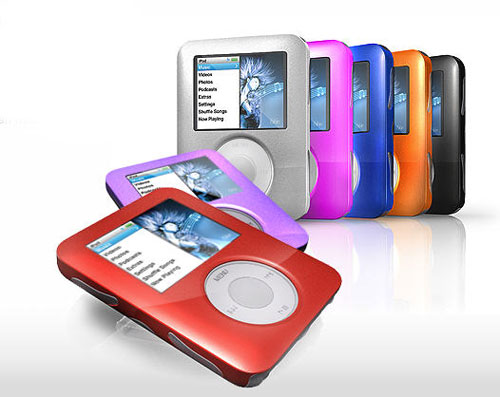 iSkin is a product developer well known for its innovative and useful iPod cases. The company is now in the process of updating its line with new cases to fit the most recent classic and nano iPod designs. These cases include the Claro for classic (around $40), evo4 Duo for classic (around $35) and Duo for nano (around $30).
The iSkin Claro for the iPod classic is an outer polycarbonate shell coated with an anti-scratch technology. It's combined with a silicone inside design for double protection and also includes screen protection and a variety of inner silicone layers to customize your case's look. The evo4 for the iPod classic, meanwhile, offers protection in the form of a silicone skin with a full-frontal polycarbonate screen. It has stylish looks, integrated covers for the iPod's ports and a variety of body colors.
Rounding out the new iSkins is the Duo for the iPod nano. This case takes the evo4 design ideas and shrinks them for the nano 3G. It, like the evo4, is available in a variety of colors and also includes an adjustable lanyard. All of these cases should be available now.