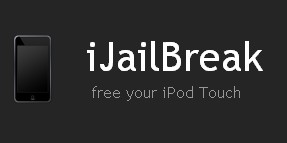 A 13 year-old hacker has reportedly developed a program called iJailbreak which will allow 3rd party applications to be installed on the Apple iPod Touch. Since Apple released the 1.1.1 firmware upgrade last month for the Touch and the iPhone installers for 3rd party applications have been foiled until now.
According to the young hacker going by the name of AriX, after only about 9 hours of coding he was able to make iJailbreak into a program that doesn't even take a technically savvy person to install. In information sent to CNET regarding the program, AriX stated "the only user interaction required for iJailBreak to work is to restart the iPod Touch using the button on the top of the iPod. The application does the rest."
In the unlikely event that the program installation "bricks" your iPod it can easily be set back to the factory installed settings and you can try again. Also, the iPod Touch hack is currently known to only work with those using it with Intel-based Macs. Although we haven't see it work here at the 'Brick, Gizmodo is confirming that iJailbreak (and the 13 year old AriX) does indeed "rock" and they've posted some step-by-step instructions to get it going.