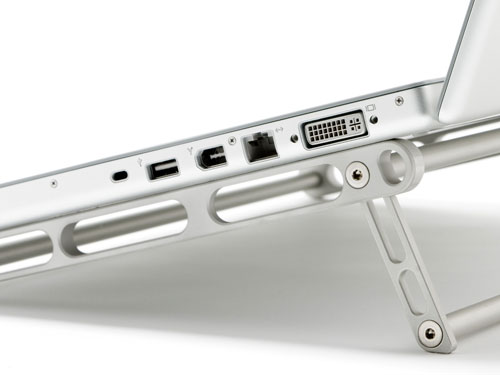 Design firm Industrialized Nation announced today a new laptop support system designed for Macintosh laptop computers. The Inclinepro is priced at around $75.
The Industrialized Nation Inclinepro is designed at an angle so that heat is carried away from the Mac laptop. It raises the laptop and also angles the keys to provide for better ergonomics. It weighs around seven ounces and can be made compact for easier travel. The Inclinepro is also made of aerospace-grade aluminum for better durability.
The Inclinepro custom fits various Mac laptop models, providing access to all ports and slots. It should be available now.
Industrialized Nation Inclinepro