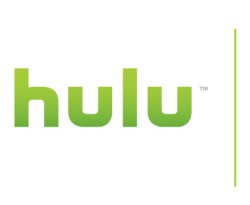 As a joint venture between NBC and News Corp., Monday brought the beta launch of Hulu, a new online video service offering television sitcoms and movies to users for free, provided they don't mind watching some ads along with it. Although most people might first think of YouTube as competition when discussing online video, the service offered by Hulu will be more likely to cause trouble for those that are making money by selling similar content such as iTunes video downloads or cable companies that offer paid on-demand services.
Hulu is currently in beta and only available by invitation and offers television shows and feature films from places like Fox, Metro-Goldwyn-Mayer Studios, MGM, Sony Pictures, Bravo, E! Entertainment, FX, Sci Fi, USA and of course NBC who just recently pulled their content from YouTube. NBC had also removed content from iTunes last month in a highly publicized spat over pricing and now iTunes is the company that could be threatened the most by Hulu. Unlike video sharing sites that hold video clips uploaded by users, iTunes and Hulu both offer full movies and television sitcoms for sale, although in Hulu's model some of these are free due to the included advertisements in the video similar to what viewers would see on television.
Some of the online content initially available through Hulu includes episodes of The Office, Prison Break, Bionic Woman, House, Bones, Buffy the Vampire Slayer, Miami Vice and Arrested Development. The service comes with a special browser-based viewer to watch the videos which can be done in full-screen or as a single window that can be "pooped out" and placed anywhere on your screen. Hulu also offers some sharing features where you can select the start and stop points of a video and then share it through email or embed it on your own website. Also the videos will also be accessible through Hulu partner websites such as AOL, Comcast, MSN, MySpace and Yahoo in each of their own customized viewers.