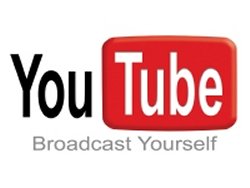 Today Google has announced the beta launch of YouTube Video Identification, a new antipiracy tool that we heard about in July during a copyright infringement lawsuit with Viacom. The new system is a result of a number of angry video owners, Viacom being one of the angriest, complaining that YouTube was supporting users uploading and sharing illegally copied video content.
The new system will use a "fingerprinting" type of technology which provides a unique identification to each video. With Video Identification users will still be able to upload any videos they would like and have the instantly appear on the site as before, but once uploaded YouTube will then be comparing the uploaded content to legitimate videos provided by the owners. When matching videos are found the owner's can choose to automatically have the video removed, promoted or in true Google form they can even take advantage of the uploaded content and monetize the video for copyright holders who chooses to license their videos.
This new system will be welcome update to the controversial video sharing site and will join a number of existing tools already in place, including a repeat-infringer policy which terminates accounts, re-upload blocking, a 10-minute limit and more.
Video owners who would like to get on board with the beta testing need to submit a request to Google for now, but the company hopes to have the antipiracy system available to everyone who would like to use it soon.
YouTube Video Identification Beta