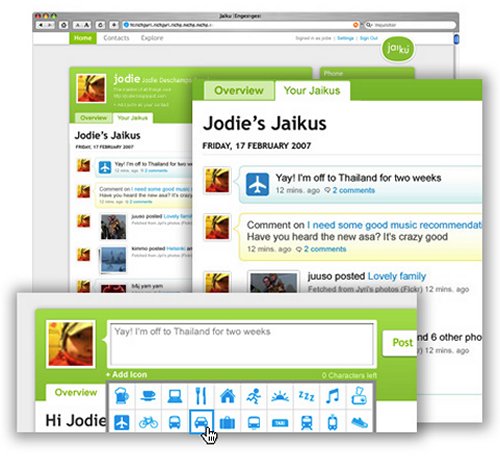 In its latest acquisition the internet superpower company Google has purchased a Finnish startup called Jaiku for an undisclosed amount of money. Jaiku is a developer of a mobile phone application that allows users to read web feeds, send messages about where they currently are and even do blogging all on the go. Dubbed "microblogging" by industry analysists, this is the second social networking company that Google has bought out in as many months following the September purchase of Zingku.
In a release Google said this of their latest business decision: "We plan to use the ideas and technology behind Jaiku to make compelling and useful products. Although we don't have definite plans to announce at this time, we're excited about helping drive the next round of developments in web and mobile technology."
Jaiku is still in beta and available by invite only, but you can make a request to get on board. Could Google be thinking of using Jaiku and Zingku's social messaging services for their rumored Google phone platform?