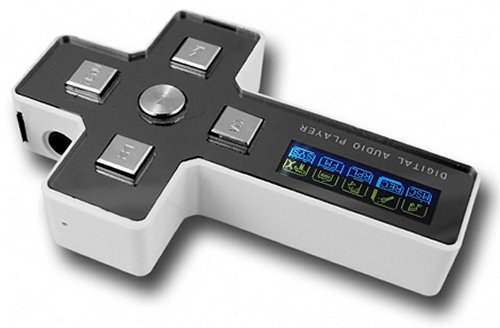 If you have ever wanted to combine your faith with technology, then you might want to look into what Chinese wholesaler, Chinavision has up their religious sleeve. The "Cross MP3 Player," comes in 3 different memory sizes. 1GB, 2GB and 4GB from $22.47 to $48.14.
Priests everywhere now have a piece of technology that doesn't have sin written all over it. Think about it. If you pull one of these things out during a sermon, your cool factor goes up accordingly. Plus, it makes the word you are preaching so much cooler. Let's face it, you have to convert the youth. Not just religion-wise, but away from those products that depict that Apple with the bite taken out of it. (It was Eve's fault.)
Aside from jazzing up religion, the cross player has a two-color LCD screen, built-in speaker, microphone and FM radio.
[Engadget] VIA [CNet]