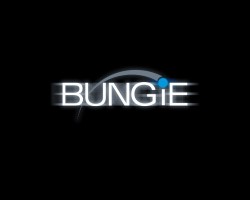 Microsoft has released an official announcement confirming rumors from earlier this week that Bungie Studios, developers of Halo, and Microsoft will be parting ways and Bungie will become its own independent company.
Bungie and Microsoft together have brought the Halo franchise, exclusively for the Xbox 360, to the gaming phenomenon it is now with "Halo 3″ which recently brought in over $300 million its first week out. This move will allow Bungie Studios to continue to build on their success and expand their games to other non-Microsoft platforms such as Sony's PS3 or the Nintendo Wii. According to Harold Ryan, studio head for Bungie, it doesn't sound like they announcing plans to jump the Xbox 360 ship quite yet, however.
"We will continue to develop with our primary focus on Microsoft platforms; we greatly value our mutually prosperous relationship with our publisher, Microsoft Game Studios; and we look forward to continuing that affiliation through 'Halo' and beyond.", said Ryan.
Going forward it sounds like the software giant and Bungie Studios will remain good friends with Microsoft retaining an "equity interest" in Bungie and its publishing agreements for Halo and future games from Bungie. Microsoft will continue to hold rights to the Halo franchise as well which means that although we may see some Bungie games on other platforms, Halo will likely not be one of them.
Bungie Studios was founded in 1991 and purchased by Microsoft in 2000. Along with Halo the company has produced other very popular classic titles such as the "Marathon" trilogy and the first two "Myth" games.
Microsoft's press release
Bungie