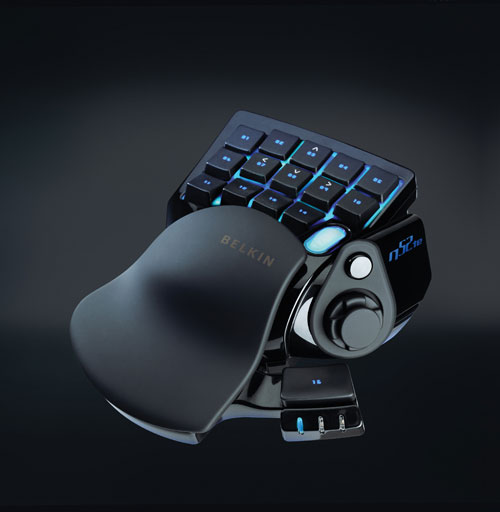 Belkin is getting some new gaming hardware as it today unveiled the n52te, a hybrid gaming keyboard enhanced by Razer gaming software. The n52te is priced at around $70.
The Belkin n52te is designed to help PC gamers across a variety of gaming genres, be it first person shooter or real-time strategy. It has 15 programmable keys built for quick access, a backlit keypad and scroll wheel, tactile feedback and can be toggled between three keymap states.
The included Razer software helps the n52te's owner personalize multiple player profiles as well has providing for reported easy setup and better performance. The hybrid gamepad, which includes a programmable eight-way thumb pad with removable joystick, will be available in November.
Belkin, gaming, keyboard, N52te