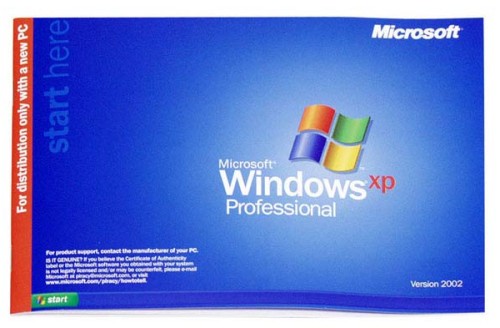 Microsoft appears to have given in a little bit in response to concerns and complaints about their new Windows Vista operating system. The company's original plan was to have the original equipment manufacturers (OEM's) stop selling the Windows XP operating system with new computers as of January 31, 2008. Custom builders would get another year giving them until January 31, 2009. After that it would be all Vista and no more XP.
Since that original plan was made the sales of PC's with the new Vista OS haven't been quite as good as Microsoft and the manufacturers had hoped and OEM's have asked the company to extend XP a little longer. Due to this Microsoft has announced that OEM's can continue to sell XP pre-installed on their computers for 5 additional months, putting the end date out until June 30, 2008.
This delay also gives Microsoft time to roll out the first service pack for the Vista OS which is scheduled for Q1 2008. Many consumers and businesses, concerned by past experiences, will avoid migrating to a new Windows OS until at least the first service pack is released, squashing the most prevalent bugs and security issues in the young OS.
Microsoft has also extended the life of Windows XP Starter Edition which targets emerging markets with more a prevalent number of PC's that may have hardware incompatible with Vista. The Starer Edition will now be available until 2010.
Microsoft OEM via Reuters