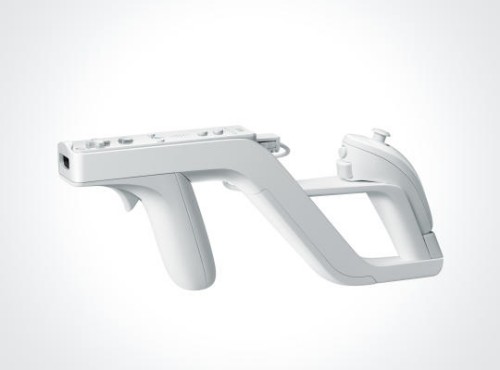 The Wii controller-combo gun dubbed the Zapper which we heard about back in July is gearing up to launch in November and will come packaged with Link's Crossbow Training, a Zelda-like target shooting game likely designed to help learn the use of the controller accessory.
The Zapper is really little more than a molded piece of plastic, but is specifically designed to hold the two wireless, motion-sensitive Wii controllers in the shape of a short two-handed gun.
Once you become proficient at using the Zapper with the Crossbow Training game you'll want to try your aim at a few other 3rd party titles that will make use of the controllers, including EA's Medal of Honor Heroes 2, Capcom's Resident Evil: The Umbrella Chronicles, and Sega's Ghost Squad. All three games are expected to be out by the end of the year, and the $20 Zapper will be available on November 19.
Wii Zapper via CNET News
Crossbow Training, wii controllers, Wii Zapper, Zapper