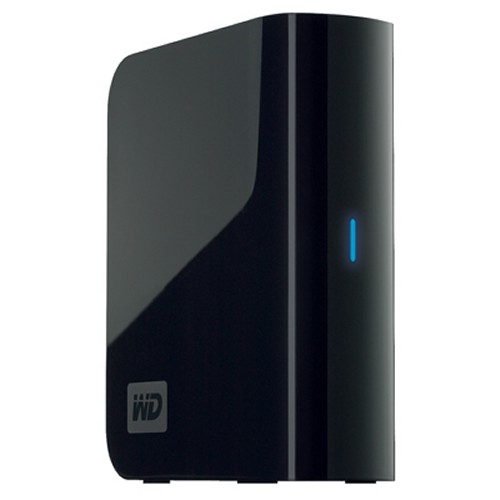 Western Digital has unveiled some new features and a new look to its line of external My Book hard drives. The Home Edition, Office Edition and Essential Edition 2.0 all offer up to 1TB of data storage along with a compact design and are smart enough to power themselves off when you computer shuts down.
Both the Home and Office editions have also traded in the light ring on the front for a straight bar that not only indicates power but gives you an estimate of available capacity at a glance. They also house a backup feature that will automatically back up anything that's saved to it.
The Office Edition has an extra upgrade that lets users share the files online without a direct network connection. Whenever the drive is connected to a Windows PC, the data can be shared through the included MioNet software for free for the life of the drive. The Home Edition also has a unique item as it's the first to carry a triple connection interface consisting of USB 2.0 like both of its siblings, but then adds FireWire 400 and eSATA making the access speed of this drive competition for the computers internal counterparts.
The drives are available to order starting today ranging from $130 for the 320GB Essential Edition to $380 for the 1TB Office Edition.