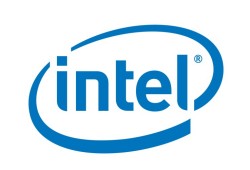 Intel along with HP, Microsoft Corporation, NEC Corporation, NXP Semiconductors and Texas Instruments Incorporated have announced the formation of the USB 3.0 Promoters Group with a goal of creating the next generation of USB interconnect for use with PC's and other mobile and consumer gadgets.
As need for increased storage continues to grow along with larger file sizes, the need for a faster connection becomes increasingly important. The USB 3.0 will create a new standard that will be backwards compatible to support existing USB 2.0 and 1.1 connections while providing the ability to transfer data at 10 times the current speed available with USB 2.0.
According to Intel, the new technology will be based off of the current USB architecture and not only will provide increased speed, but will also maintain low power consumption and will be forward thinking to take advantage of future optical technologies. It sounds like Intel and company have their work cut out for themselves as they expect to have a completed USB 3.0 specification ready by no later than mid-year 2008.