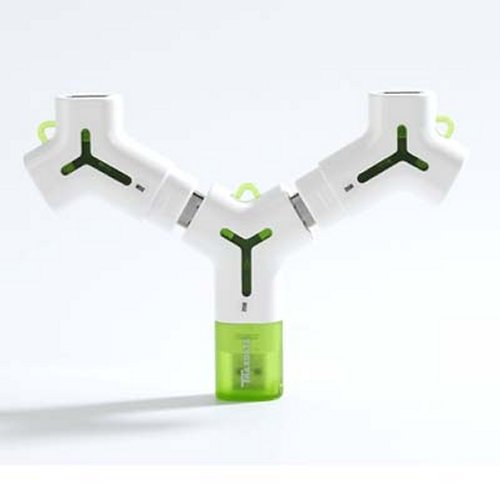 If the Memory Squid isn't to your liking and you are still in need of some extra flash memory consider Traxdata's EZ Drive YEGO. Think of it as a high-tech Christmas tree.
Each EZ Drive is a USB storage device that holds 2GB of Flash memory and that splits off in a Y-shape to give you an additional two USB ports (which are compatible with USB 1.1 and 2.0 specs.) If you need more memory or if you just want to grow your EZ Drive tree add another couple of Yegos to your base and voila, now you have four additional USB ports to play with — and so on and so forth.
The EZ Drive will preserve your data for at least 10 years and there is a built-in LED light that indicates each drive's status. When you're not using it the drive powers down to save some juice and each drive has an optional partition and security function assigned to it. The EZ has full support for Windows back to 98 SE, Mac 8.6 and Linux Kernel 2.4 OS.
Each EZ Drive costs £15.99 (or about $21 USD) so go get started on some early X-mas tree designs on your desktop.