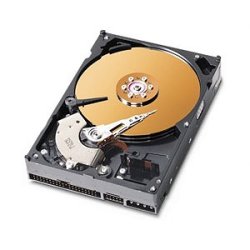 Hot on the heels of yesterday's Apple news concerning the 80GB and 160GB iPods, Toshiba has just released its own news about two similar sized storage media units of its own. Sometime before the end of the year the 'shiba will release the MK model 80GB and 160GB 1.8-inch hard drives which, coincidentally, also happen to be the same memory size as the just-announced iPod Classic models. Except that there is no coincidence when it comes to technology, is there?
The 160GB drive will be Toshiba's first that uses a CE-ATA interface while the 80GB unit employs PATA technology. Both drives have a storage density of 228 Gb per square inch. Speed wise the 80GB drive gets the edge (66 MB per second transfer rate) with the 160GB second (at 52 MB/s) but it uses less power for its functions.
Toshiba didn't say how much these two new toys would cost but then neither did Samsung when it made its announcement two weeks back for its 160GB HDD either. It looks like we need to be patient for a little bit longer.
Via KezNews