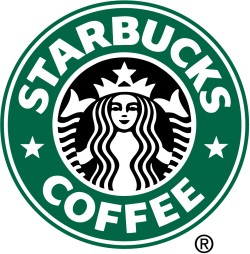 Starbucks along with Apple iTunes has announced that they will be giving away 50 million iTunes songs at Starbucks locations to help promote the mobile iTunes store and Starbucks' Now Playing service. On October 2 the iTunes Wi-Fi Music Store will launch with a service provided in Starbucks locations which will display the current song playing through the Apple iPhone in the stores and allow users to buy and download the song without paying any hotspot fees.
In the additional promotion announced today which will run from October 2 through November 7, Starbucks locations will be giving away "Song of the Day" cards that can be redeemed that the iTunes store for a free song download (selected by Starbucks). The coffee company is planning on giving away 1.5 million downloads per day to total more than 50 million songs, so the odds of you getting one when stopping through a Starbucks next month are not too shabby.
The company is offering additional promotions starting the 2nd as well, including Starbucks Card Plus Two which gives two complimentary song downloads of your own choice through iTunes when the card is registered online, and iTunes Digital Release Cards which features full albums along with other related features.
Unfortunately the Starbucks-connected iTunes store launches in only 600 Starbucks locations in New York and Seattle and will hit the San Francisco Bay area in early November, about the time the promotions end. Additional markets in the U.S. will be setup through 2008.
iTunes, music, starbucks