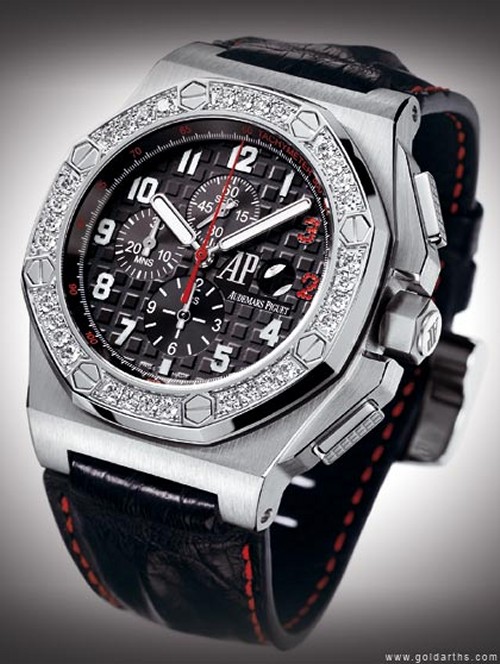 if you're going to launch a personalized product you might as well do it up big, and Shaquille O'Neal appears to have done just that. The NBA star has recently launched a new wristwatch along with timepiece maker Audemars Piguet called the Royal Oak Offshore Shaquille O'Neal Limited Edition. The watch has a self-winding caliber and designed in the red and white colors of the Miami Heat.
The luxury Shaq watch comes in two different styles, one in stainless steel and the other in white gold with a very large 48mm dial, and the numbers "2″ and "3″ on the watch are colored in red and purposely reversed adding some unique style signifying Shaq's jersey number. The white gold version of the watch (pictured here) also has 32 cut diamonds decorating around the dial adding some additional bling to the already impressive watch.
Prices for these fine time pieces weren't listed at the Audemars Piguet site, but I think I can safely bet that you won't run into many people next week showing off their new Shaq watch.
Royal Oak Offshore Watch via Goldarths Review