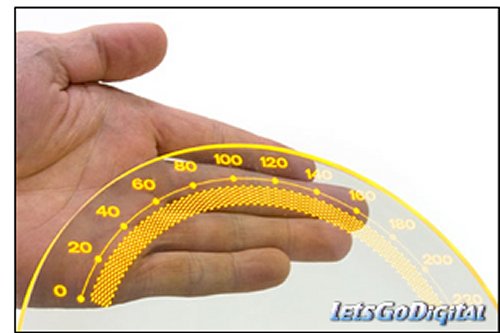 If you caught a movie last year called "Children of Men" you may remember that cool electroluminescent (EL) display that appeared on the windshields of cars. Instead of looking at the dash to find out how fast you're going or in which direction the information is displayed around the windshield. The movie was set over 20 years from now but it looks like technology will give us these kinds of EL displays sooner than we thought.
Planar Systems has announced that it has begun making EL displays that are transparent. These displays can also be cut to any curve or shape allowing for a variety of uses in design, manufacturing and usage. They can be manufactured to be touch sensitive and boast a response time of under 1 millisecond in temperatures between -100 degrees Celsius to 100º, And with a viewing angle of 179-degrees they can be seen accurately by the operator or those standing beside them.
This may be the new technology that you will see adopted for cars and larger electronic devices in the next couple of years. Right now Planar is trying to entice large companies to see the merits of their technology and jump onboard.
via Let's Go Digital