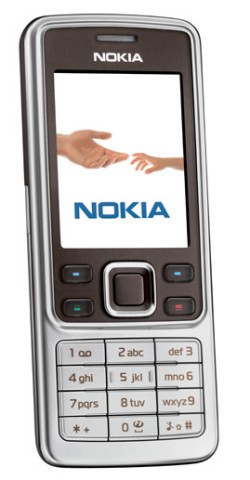 Nokia launched a pretty cool product yesterday with the Nokia 6301 mobile phone. The device features a thin, sleek design and looks similar to many other mobile phones that are released these days, but it has a more unique feature you'll probably be seeing more of going forward.
The 6301 phone is able to seamlessly switch between GSM cellular connections and Wi-Fi connections, allowing voice connectivity through each when needed. The phone can pick up standard cell coverage when you're out and about like any other cell phone. When your indoors where you might not get the best cell coverage it can switch over and start utilizing your Wi-Fi network instead through Unlicensed Mobile Access (UMA) technology.
The phone also features a 2-inch QVGA screen, memory expansion through a microSD slot, an MP3 player and FM tuner. The Nokia 6301 will be available for the folks in Europe through Orange before the end of the year, retailing for 230 euros (around $321 USD).
6301, GSM, Mobile Phones, Nokida, UMA phones, wi-fi