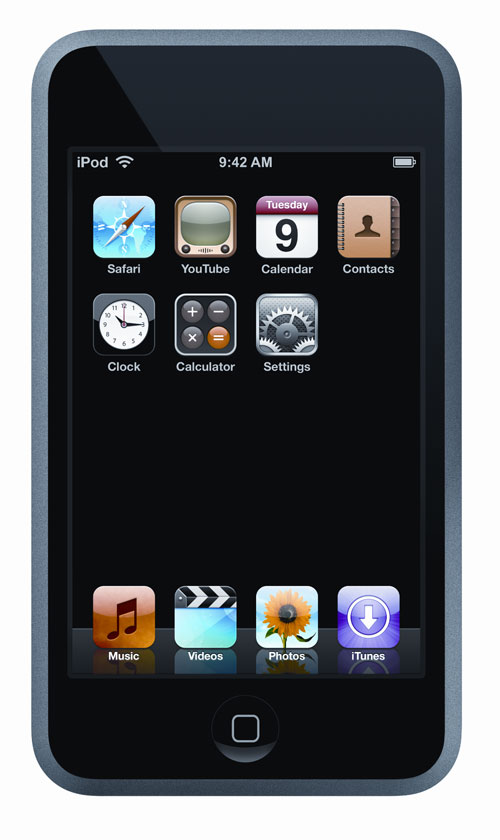 Apple did what many people thought it would do today as it unveiled a new generation of iPods by debuting one which shares the same touch screen interface as the iPhone. Enter the iPod touch, set to be available later this month in an 8GB model for $299 and a 16GB model for $399.
The iPod touch sports a 3.5-inch widescreen display which is touch sensitive and the heart of controlling this iPod's features. Users touch the screen to select features they want, be it music, videos or digital photos. There's also a lot more under the hood on the iPod touch, including Wi-Fi wireless networking for downloading music and browsing the Web, Cover Flow display for browsing music by cover art, a built-in ambient light sensor and up to 22 hours of audio or five hours of video playback.
With regards to the wireless downloading of music Apple introduced the iTunes Wi-Fi Music Store, which will let users "users wirelessly browse, preview and buy songs and albums" just as if they were doing it through their computers. This new iPod is definitely a lot to take in and we are still digesting all of its cool features but we will say this much – no one is stopping Apple now.