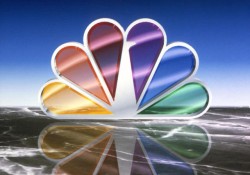 NBC has announced that they will be offering free downloads of the popular television episodes through a new service of their own called "NBC Direct". This move is part of NBC's overall plan to expand the digital distribution of its programs with the ability to set their own price and provides further competition for its former partner iTunes.
There are a few small caveats with the new service, however. For one, the episodes can only be viewed on PC's running Microsoft Windows (how interesting). They company says they have future plans that will allow the files to be played on portable devices and eventually Mac's, but not at this point. The files are also available for download only for the first 7 days after the episode has aired, and then will be removed. Also, you won't be able to escape commercials with this offering. The downloaded episodes will contain advertising and you won't be able to skip over them.
Programs that will be available for the free download from NBC include "Heroes", "The Office", "Life," "Bionic Woman," "30 Rock," "Friday Night Lights," "Late Night with Conan O'Brien" and "The Tonight Show with Jay Leno.". The NBC Direct service is scheduled to launch as a test version in October.