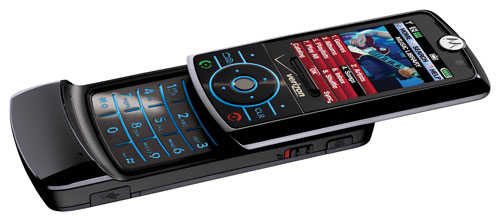 Verizon Wireless and Motorola today announced the debut plans for the new MOTORIZR Z6tv mobile phone. The product is due out October 5th and will cost around $180 after a $50 mail-rebate and new two-year customer agreement.
The MOTORIZR Z6tv is a slider-style phone optimized for Verizon's V CAST Mobile TV, V CAST Music and Video multimedia services. It sports an integrated MP3 player, two-megapixel digital camera with video capture, landscape or portrait on-screen viewing modes, over 50MB of internal memory and a two-inch display. There also of course is Bluetooth.
This new mobile phone from Verizon and Wireless has been drawing some buzz online because of its media focus and cool design. It's also Motorola's first device to showcase Verizon's V CAST Mobile TV, which will give you 24-hour access to "broadcast-quality" full-length TV shows. It should be a cool device if it can stand up to its own hype.
Verizon Wireless MOTORIZR Z6tv Press Release