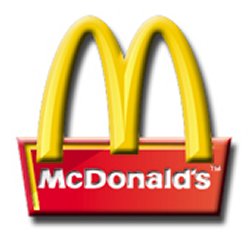 We all know that fast food is unhealthy for you but that isn't stopping a lot of us from grabbing a quick burger and fries to go for a lunchtime treat. The one thing that could make it easier to swallow is not having to stand in line to grab your meal, which is something that McDonald's is trying out in South Korea right now.
The burger giant has partnered with Telecom Korea on a new system that lets customers place their meal order via their mobile phone. Located at each table in the restaurant is a RFID reader and a menu with built-in RFID chips. The customer with the Big Mac attack then inserts the reader into their phone, looks at the menu, orders what they want and then the store will send back a phone message when your order is ready for pick-up. You don't even need to worry about paying at the counter since the bill will appear on your phone statement.
Right now the service is available at just one McDonald's store in western Seoul near Yonsei University but the two companies plan on having it available at other McD outlets before the end of the year. SK Telecom is even hinting at having the same service at other restaurants, something that Ronald and his corporate owners may not be too happy about.
This would be a great idea too for drive-thru; imagine being able to place your order ahead of time and scoot through the pick-up window ahead of the pack. Then again making it easier to slide on those large calories might not be a good thing.
via Far East Gizmos