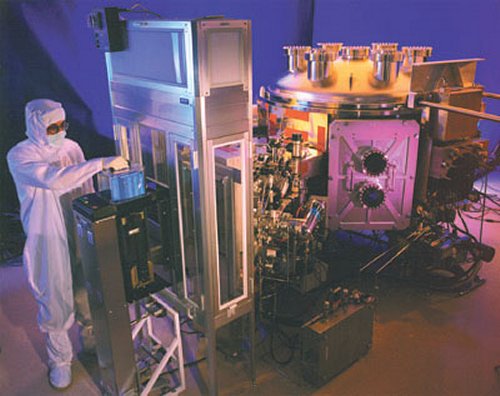 Intel unveiled six new chips today that raise the industry's benchmark for how fast quad-core processors can run handling multi-processor servers. Translated from geek speak, these chips run amazingly fast but you don't need them for your home PC. However, they will help the companies that handle your banking, phone service, cable provider and so on.
The sextet of Quad-Core Xeon 7300 series processors, dubbed Tigerton, deliver more than twice the performance and more than three times the performance per watt over Intel's earlier generation of dual-core clips. The fastest model is the X7350 running at 2.93GHz, 8M bytes of shared on-chip cache and a thermal design power of 130 watts. The next fastest is the E7340 at 2.4 GHz and the same 8M cache followed by the E7330 at 2.4 GHz (6M cache). Next follows the E7320 and E7310 with both having 4M bytes of shared cache and pace along at processing speeds of 2.13GHz and 1.6GHz, respectively. Finally there is the L7345 at 1.86GHz and a 8M cache, designed exclusively for blade servers and high-density rack servers.
The Tigerton processors will cost retailers between $856 to $2,301 per chip — and that's when they are bought in grosses of a thousand unit quantities. Intel won't have long in the spotlight before it's wrestled away by rival chip manufacturer AMD. That company is set to unveil its new line of dual-core chips, codenamed Barcelona, next Monday.