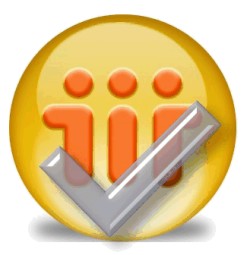 Microsoft has taken more than one significant hit this week by losing its antitrust ruling appeal in Europe on Monday and then finding out that IBM now also provides competitive software to their Office suite of products. What makes this even more concerning for Microsoft is that IBM is offering their tools for free.
Tuesday IBM launched Lotus Symphony, a collection of three office-minded, internet-based programs that are freely available on the web after registering. The programs, bearing the same name as IBM's top commercial software, consist of Lotus Symphony Documents which is a word editor, Lotus Symphony Presentations as a slide show creating tool, and Lotus Symphony Spreadsheets. All the programs work with Windows and Linux operating systems, and IBM says they have a future version planned for Mac OSX. The trio of programs can export documents to PDF's and support a multitude of file types including Word, Excel and Powerpoint files from Microsoft.
This release by IBM marks the third major brand name in competition with Microsoft on its Office applications, which is their second biggest revenue source after Windows. IBM joins the ranks of Google with Google Docs and Sun Microsystems with OpenOffice. All of these applications are able to open and edit Microsoft Word documents and support the OpenDocument Format (ODF), and IBM brings some nice added competition to this market no only for Microsoft but for Google and Sun as well.