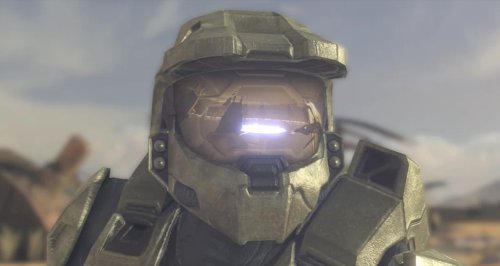 How much money is Microsoft expecting to make from "Halo 3"? The highly anticipated final chapter in the best-selling "Halo" gaming franchise arrives on game shelves a week from today and everyone knows that it's going to be a sellout, but really, how much is it going to earn for the big M?
According to Lazard Capital Markets analyst Colin Sebastian "Halo 3″ could stand to make for its owners $200 million dollars alone on launch day and establish a new record for the best-selling video game ever. The current champion is Blizzard's "World of Warcraft" expansion pack "The Burning Crusade" which came out early this year. In its first 24 hours in release 2.4 million copies of "Burning Crusade" were sold to players inhabiting Azeroth. There are no records as to how many bags of Cheetos or cans of Mountain Dew were consumed on that day but we're guessing that share holders of those two companies were as pleased as their Microsoft counterparts.
On its launch day back in 2004 "Halo 2″ made $100 million dollars for Microsoft. $100 million seems like pocket change now, right Master Chief?