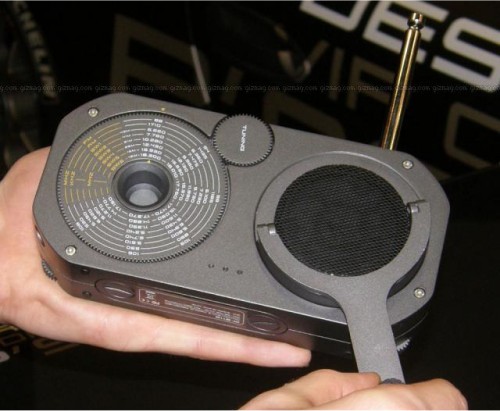 It may not really make much different just how good your emergency equipment looks when you actually need it, but you can appreciate it the rest of the time. Having a quality product that's going to work when you need it sure doesn't hurt, either. This Porsche P'0911 emergency crank radio by Eton has the looks and functionality that you're looking for, but possibly the price that you're not.
The emergency radio supports AM and FM bands and is powered by a crank with a magnetic locking system, so no batteries or external power is required. Along with the radio it also contains an emergency siren, LED flashlight, cell phone charger and a red strobe light.
It's built in a cast aluminum housing with machine bolt treatment and precision knurled knobs and handles, and retails for a serious $200.
Porsche P'9110 Crank Radio via GizMag